AEGEE-Maastricht is the European student association for people who would like to experience Europe in Maastricht and for those who would like to travel around Europe for all kinds of events and activities. Our network aims to create a "Europe without borders". AEGEE-Maastricht consists of Dutch and international students from all over Europe. Being a member of AEGEE-Maastricht, is a great way to experience local social events, trips to European cities, group vacations to new exciting European destinations and educational workshops. 
An active member in our association will meet hundreds, maybe even thousands of students from all over Europe, can attend meetings and interesting workshops all over Europe and learn how to make a difference in the world. Becoming active within AEGEE-Maastricht is a ticket that can allow you to develop skills and have experiences that go far beyond the scope of what studying alone can provide. If you wish to expand your network, spend some weeks in Russia or Valencia without having to spend a fortune, or simply like to party with a bunch of open minded and fun people, AEGEE-Maastricht is the association for you!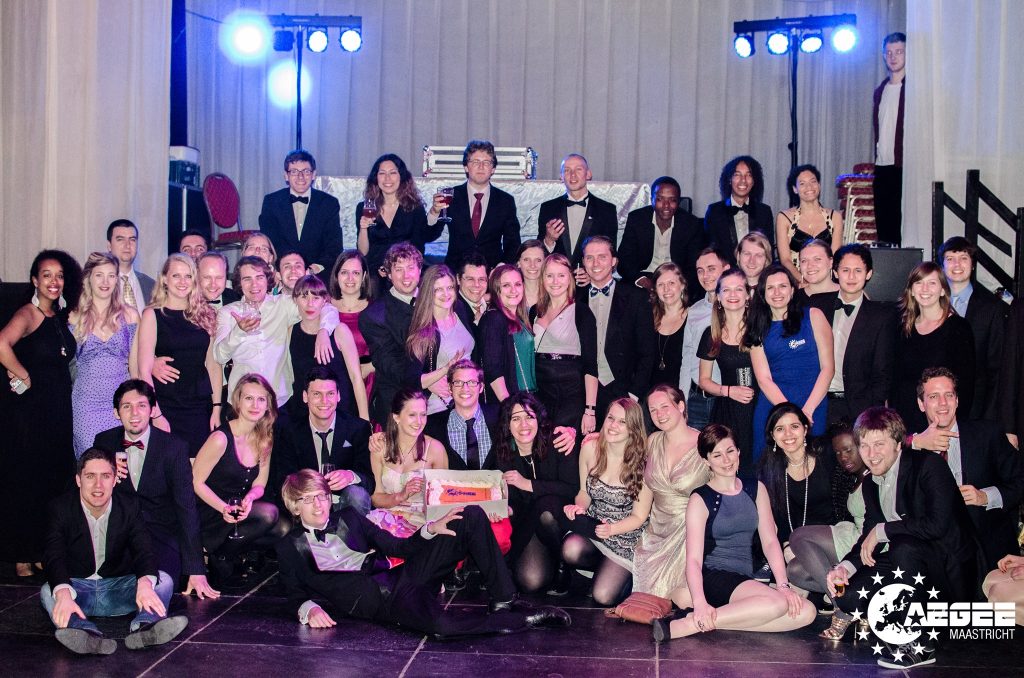 Board
The Board is the main executive organ of AEGEE-Maastricht. It guides and represents the overall association carrying the final responsibility of AEGEE-Maastricht. This includes the implementation of development strategy for the Board year in all its fields of activity. This implementation is impossible without our committees and all members of our local AEGEE antenna. We all work as a team in order to shape the organization how we want it to be.